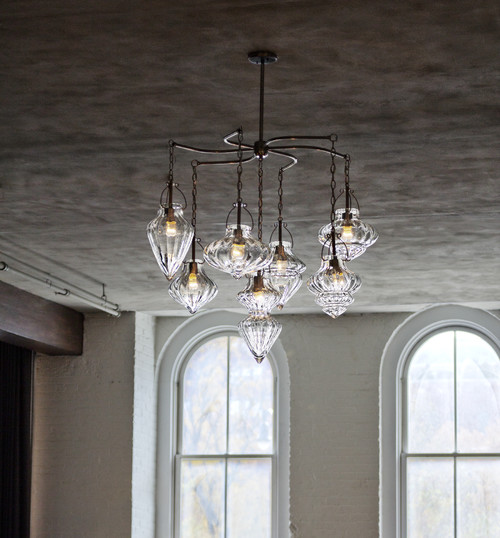 When we say light we bring "light to life, and life to art", we're talking about that exceptional moment, when you stand in front of Antoine-Jean Gros' depiction of Napoleon Bonaparte Visiting the Plague-Stricken in Jaffa at the Louvre, and you can feel the desperation and misery leap off the canvas. The work is exquisite in its own right, though, without appropriate lighting, the deliberate light and shading cannot be truly be appreciated. This is bringing light to life, and life to art. In your home, your guests should feel the same sentiments about your beloved art pieces, so here are 5 reasons why the right picture light means everything:
---
1) Good Light Highlights Diversity
---
Not all art is created equal, and the mediums are plentiful. Poor lighting can make an expensive painting look like an inexpensive copy, or worse, cause your piece of art to loose its life-like qualities. Art is supposed to make you feel something, and just as art is not created equal, the same is true for picture lights. Our picture lights highlight the rich diversity of every painting.
---
2) Poor Lighting Can Ruin Your Art
---
If you ever have the pleasure and honour of visiting the archives at the British Museum, there are plenty of splendid pieces hidden away. Sometimes because they're awaiting their rotation, but much of these collections are damaged, spoiled by poor lighting from a time when we knew very little about picture lights. Faded colours, damaged canvas, peeling paper, all signs of heat and damage from poor lighting.
---
3) Good Lighting Can Accent or Create Focus 
---
You may have a piece of art that you love and cherish, but it has the uncanny ability to take over an entire room, and not in a good way. Bad picture lights can exacerbate the problem. On the other hand, proper picture lighting can help a beautiful piece of art accent the room seamlessly.
---
4)  Poor Lighting Can Make Your Space Appear Smaller 
---
The primary objective of picture lighting is to highlight your art, however, using inexpensive or inefficient lighting can make the room look smaller or disorganized. Living in an apartment or condensed space means light has the potential to take over a space, in a negative way, even if it's directed at a particular piece of art.
---
5) Good Lighting is Timeless
---
In an era where interior design ideas are ever evolving, where trends rule the home, you want your art to remain timeless and the right picture light will help you accomplish that. The great galleries and museums of the world may be home to the most beloved works of art, but without the right light, they would cease to be so impressive. The same can be said for works of art in your home – Light means everything, it brings life to art.